About Todd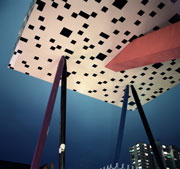 Choosing the right realtor to represent you is an extremely important decision in the buying or selling process.
I have been successfully selling homes, condos and lofts in central Toronto since 1988, consistently ranking among the top 5% of realtors in the GTA*. In addition, I've attained the Platinum Award of Excellence annually since 2002, as one of the top selling realtors at Sutton Group-Associates Realty Inc.
Prior to my career in real estate, I was extensively involved in the construction industry managing large commercial and industrial development projects. The knowledge I obtained is invaluable in understanding today's complicated building codes and construction techniques, so I am able to offer useful advice when looking at potential properties.
I specialize in many downtown and central Toronto neighbourhoods, including King & Queen West, Yorkville, The Fashion & Entertainment Districts, Riverdale, Leslieville, Corktown & St Lawrence Market as well as North Toronto.
As a long time and devoted downtown Toronto resident, I feel it is imperative to know the neighbourhoods that I sell. I walk the streets daily and know the local shopkeepers and restaurateurs by name and can advise about the latest hot new resto or store opening!
I'm also in the loop on proposed neighbourhood developments and new condo openings, so that you'll know if that parking lot across the street might one day be a 45 storey condo tower blocking that amazing city view!
Referrals are the heart of my business. In fact, previously satisfied clients refer most of my new customers. See what a few had to say below.
Toronto and real estate are my passion....however providing the very best customer service to my clients is my ultimate goal.
*Based on independent audit
"'We concluded two transactions where quick action was required and Todd was a gem to work with: very responsive, proactive, calm, helpful, resourceful, honest, flexible, hardworking... and never pushy. We recommend him highly.'"
D. Rancourt & A. Kassam
""It was a real pleasure working with Todd because of his effective collaboration, excellent marketing, proactive thinking, realistic assessment, calmness and responsiveness. He has the winning ingredients to lead your real estate deal to a successful conclusion.""
R. Chwang
""We are so glad to have dealt with you for the listing of our downtown condominium. After interviewing other real estate agents, your extensive knowledge of the downtown condo market , your experience, honesty and confidence were the reasons we listed our property with you. You met all our expectations, from arranging for your photographer, to having our property listed on MLS within days of signing the listing agreement. In the end, our property was sold in 5 days with multiple offers and for over our asking price. Your calm, confident and professional demeanor were instrumental in helping us throughout this whole process. We would definitely recommend you to anyone looking for to buy a condominium in downtown Toronto. Thank you Todd.""
Louis & Bette Frégault
""A very sincere thanks for all of your help with the house hunt and the purchase. I feel very much at home here already and that means the world to me; I am so grateful to have had your help and encouragement to get here! Thanks again.""
Laura Pottie
""Todd proved to by a true ally in the process of selling my home. He provided great advice and support throughout and ultimately executed a strategy that allowed my house to receive multiple offers and sell above list. I would definitely recommend him and will use his services for future transactions.""
M. D'Abramo
""I wouldn't hesitate one moment to recommend you to any of my friends who were looking for a knowledgeable, organized, and yet low pressure agent to work with. The subtleties matter most to me: like knowing the history and potential of the surrounding buildings as much as the condo building itself - I don't think any other agents I met took that same approach."
M. Le Huynh
""Catriona and I highly recommend Todd. From our very first meeting with Todd we were impressed by his professionalism and considerable knowledge of the market. We came to really trust Todd; we knew that he was always looking out for our best interests.""
J. Wakely & C. Mill
""There are 5 reasons that my wife and I will hire you again without any hesitation: Hard-work: While other agents disappear once the listing agreement is signed, you have driven the extra mile to coordinate, communicate, and negotiate with others, in order to get our property ready to show at its best. Courtesy: You have promptly informed us of new updates and developments. You have personally answered most of my phone calls, and returned the few voice mails within minutes. Efficiency: You believed that the housing market changes every minute. You have done most of the prep work on staging and marketing our property, even before it was listed on MLS. Frankness: You delivered difficult messages gently but in a very straight-forward manner. You have provided us facts without over-selling or sugar-coating. Integrity: You have walked the talk, and sold our property within 2 days. More importantly at 102% of the asking price! Thank you again sincerely, and look forward to working together again.""
Ray Li, CPA, MBA
""Todd Sloan is, quite simply, the best real estate agent I've ever worked with. I've personally recommended him to several friends, who have all had the same great results. Todd is a great combination of prepared, professional, and pressure-free: he'll help you make the right decision when it comes to buying, and knows how to best list your property when it comes to selling. And that's exactly what you want from your agent.""
M. Valiquette